Nantucket Footprint
Microfiber Glass & Window Cleaning Cloths - 2 Cloths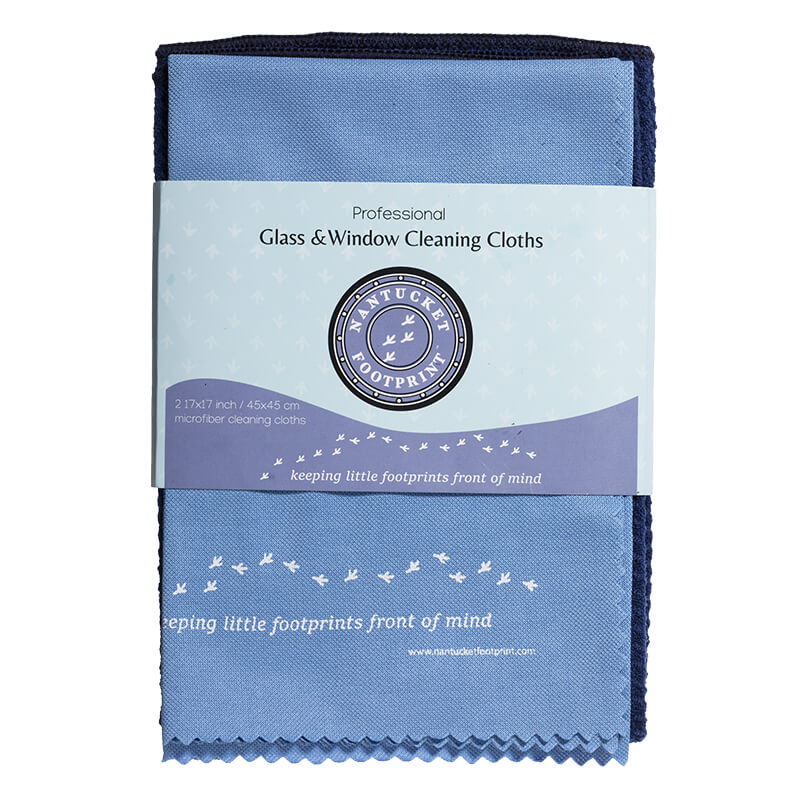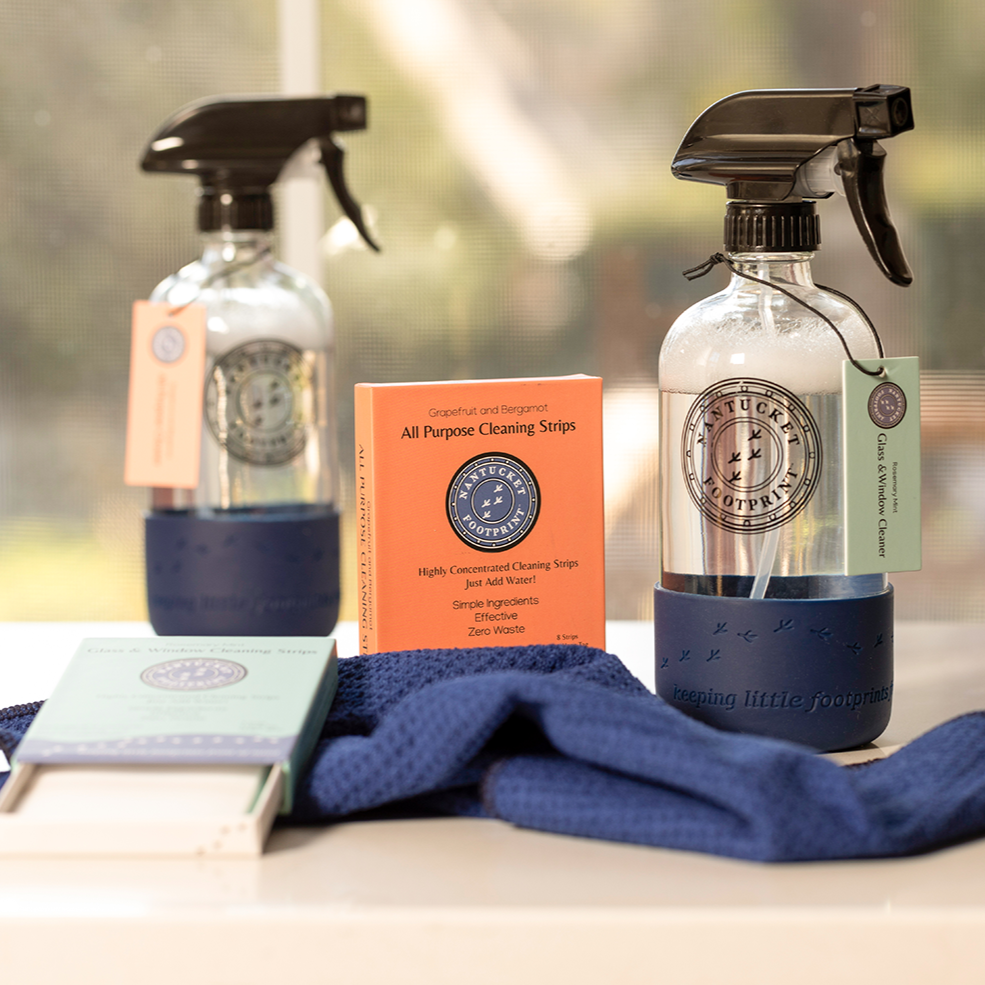 Effectively removes dust, dirt, or grease from glass surfaces.
Nantucket Footprint's professional quality glass and window cloths are made to last - guaranteed for three years with normal use or 300 washes.  Pair with our Glass & Window - Concentrated Dissolving Strips for professional-level, streak-free results. The two-cloth microfiber glass cleaning cloth set contains a generously sized chamois textured waffle cloth that effectively removes dust, dirt or grease from glass surfaces. The finer polishing cloth polishes surfaces to a remarkable streak-free shine. 
We are a proud Conservation Partner of Rainforest Trust! 2% of the proceeds of every item you purchase online will go to directly protecting rainforests and endangered species habitats around the world. Learn more on our Giving Back page.
EARTH-FRIENDLY One way of reducing waste is to buy high-quality and reusable products that last. Our professional glass and window cloth set is guaranteed to last for three years with normal use or 300 washes.
How to Perfectly Clean Glass Every Time: Spray glass & window cleaner liberally on a glass surface, then using our glass cleaning cloth wipe in circular motions across the surface to remove dirt and grime. For a polished streak-free finish, wipe in circular motions with a separate (finishing) cloth.  
How to Clean: After use rinse and hang dry. For a thorough clean, wash microfiber glass cleaning cloth with like-colors using our Laundry Detergent Sheets in your washing machine. 
100% satisfaction guaranteed
Contact us if you are not completely satisfied with this product and we will send you a full refund.
Note: colors may vary
Reviews