Nantucket Footprint
Laundry Care Box - Pack of 4 | 2 Boxes Chamomile Laundry Detergent Strips (64 Strips), 2 Boxes Unscented Laundry Detergent Strips (96 Strips)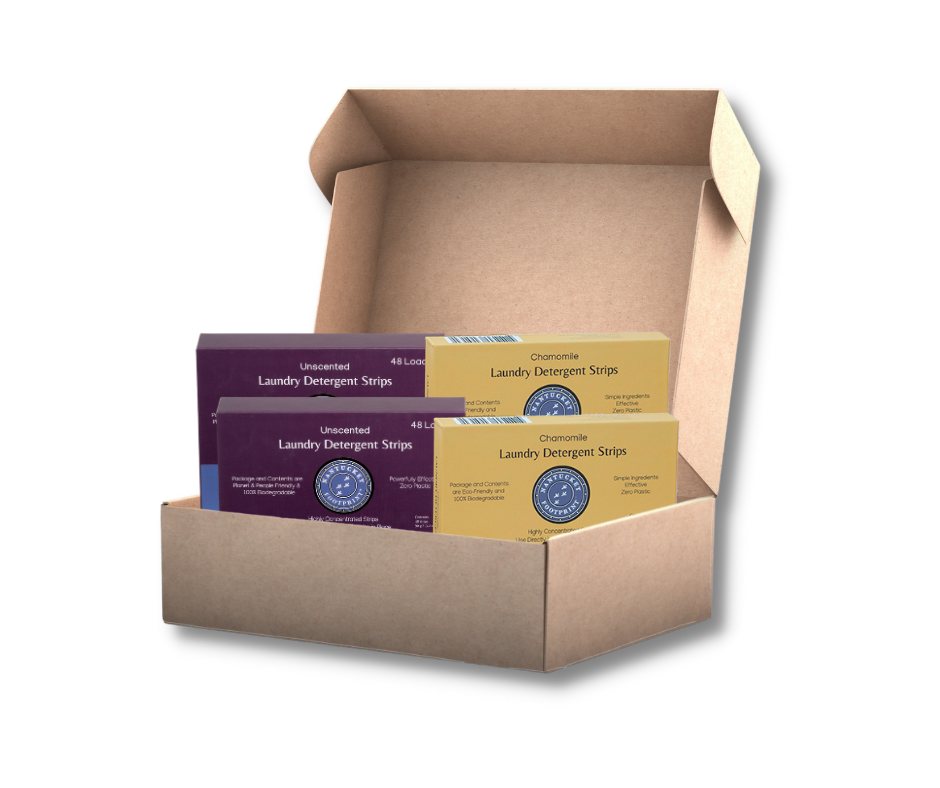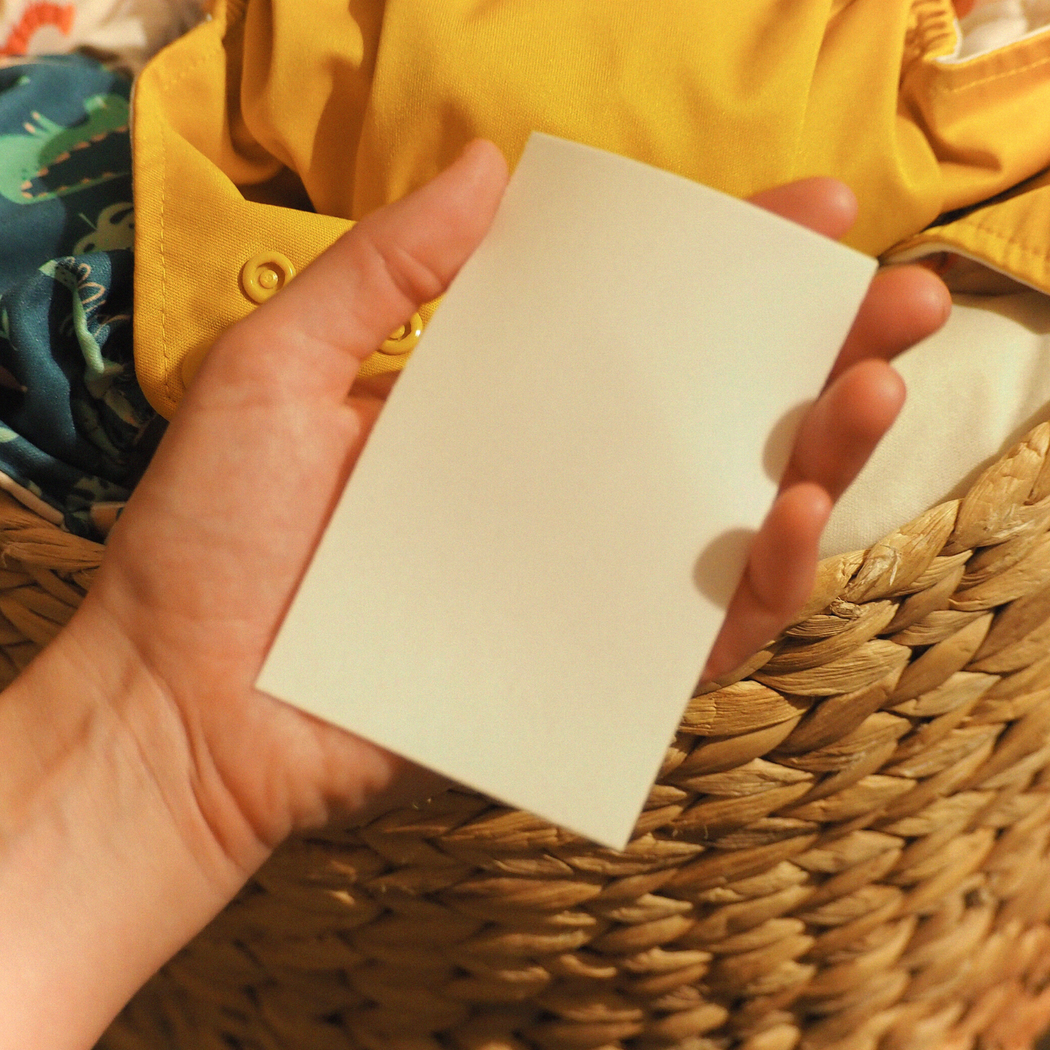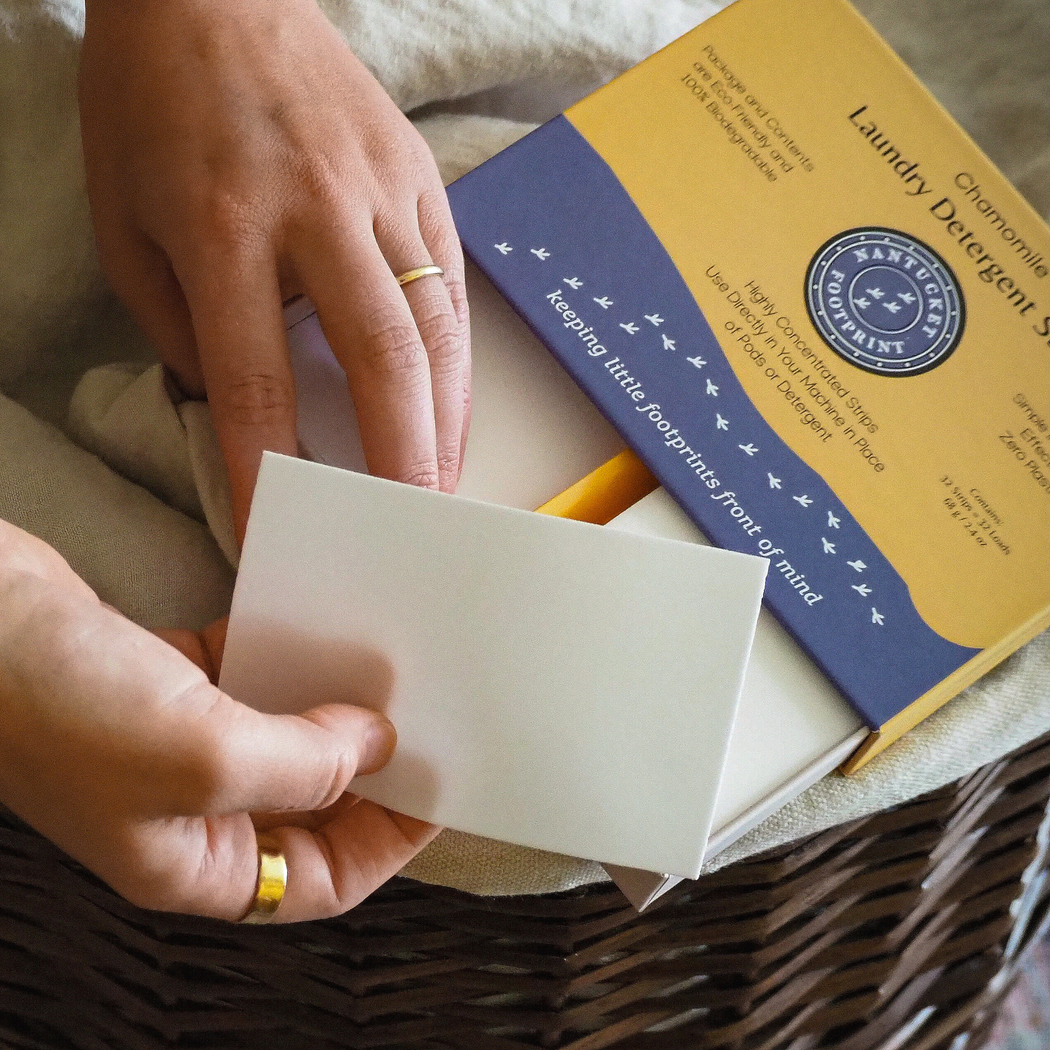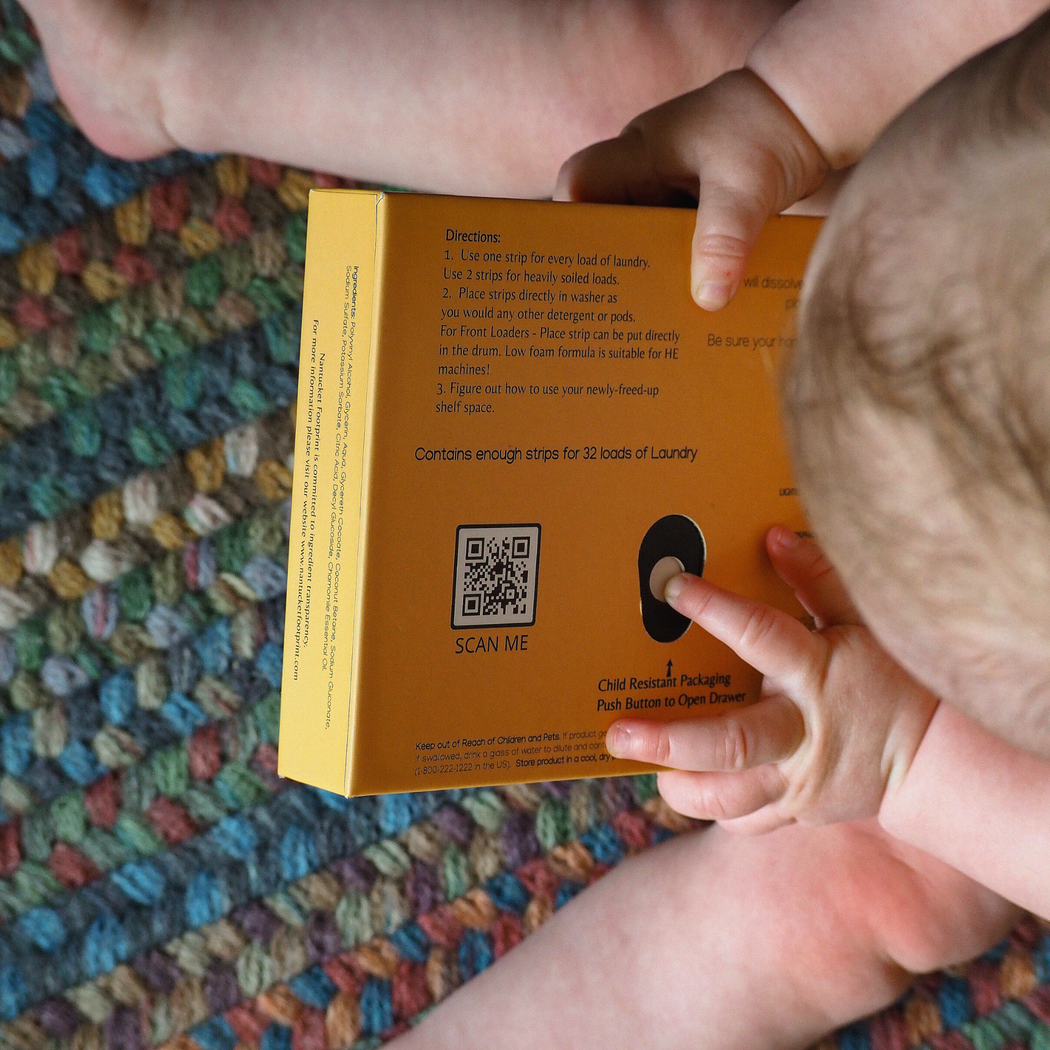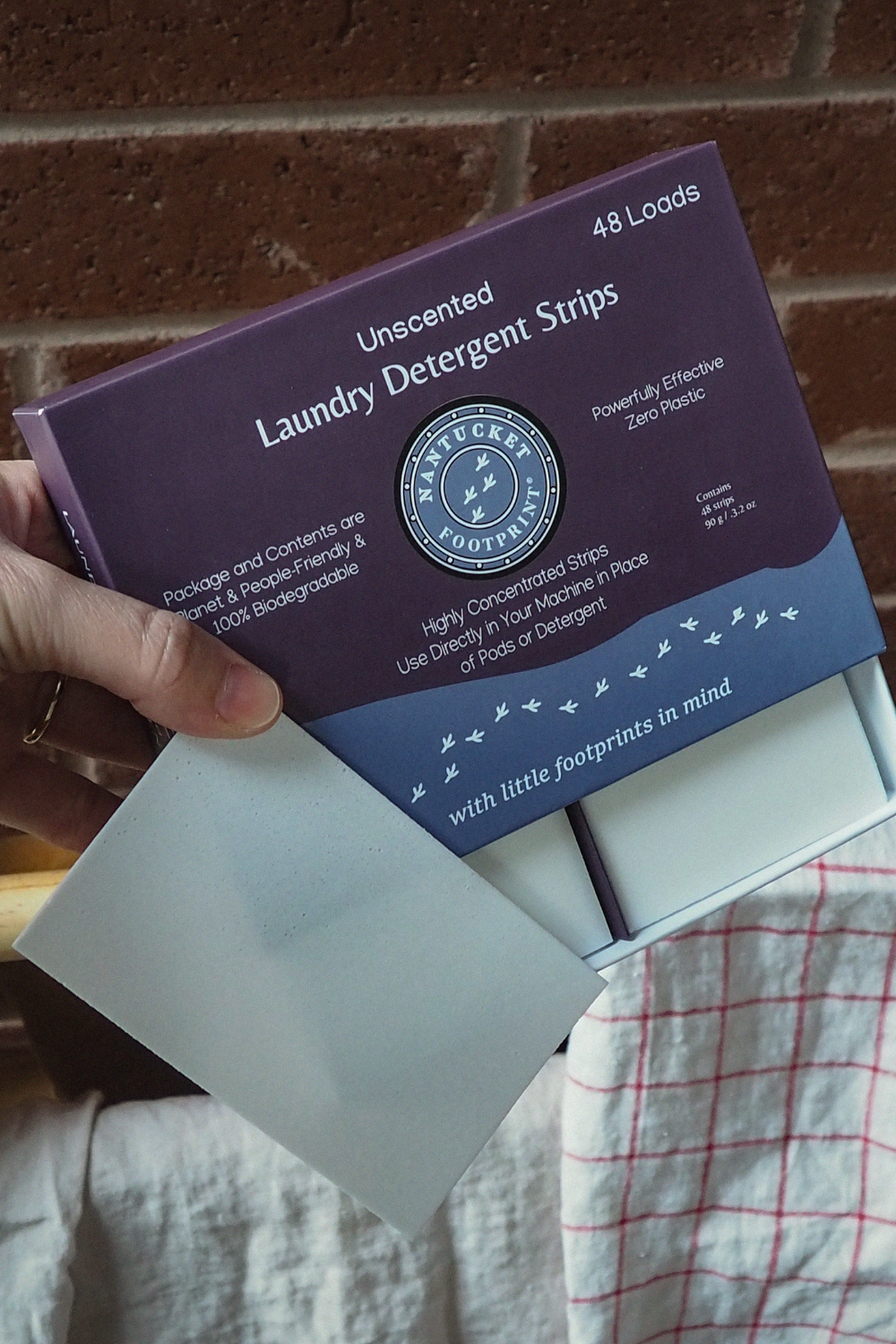 Nantucket Footprint
Laundry Care Box - Pack of 4 | 2 Boxes Chamomile Laundry Detergent Strips (64 Strips), 2 Boxes Unscented Laundry Detergent Strips (96 Strips)
The perfect gift for the laundry room, 6+ months of laundry detergent!
Our Laundry Care Box contains two (2) boxes of Chamomile Laundry Detergent Strips (64 Strips) and two (2) boxes of Unscented Laundry Detergent Strips (96 Strips). 
Did you know that more than 600 million plastic laundry containers are discarded in the U.S. each year - often ending up in landfills or our delicate waterways? Nantucket Footprint laundry detergent sheets are our answer to this massive ecological problem.
Our laundry detergent sheets and packages are plastic-free and 100% compostable. Just put the laundry detergent strips in your washing machine as you would liquid detergent or a laundry pod, but without the harmful environmental effects.
These laundry detergent strips are as effective as laundry pods and contain no water, making them compact and lightweight, as well as environmentally friendly. Only lightly scented with essential oils. Contains no artificial fragrances or dyes. These laundry detergent strips work with all types of washing machines, including high efficiency. Can be used in addition to fabric softeners, which is what makes them the best laundry detergent strips.
We are a proud Conservation Partner of Rainforest Trust! 2% of the proceeds of every item you purchase online will go to directly protecting rainforests and endangered species habitats around the world. Learn more on our Giving Back page.
Reviews